During the summer season, children body gets dehydrated easily. In order to prevent dehydration of your child, you can ensure that they take a lot of liquid. Apart from dehydration, the months of summer makes children exhausted and tired. The right healthy, nutrition, and cool summer tips can be helpful in making keeping your child fit.
The right kind of clothing, food habits, playing habits, etc. are some of the important parameters which should be taken care of your kids during the month of summer.
Top 6 Cool summer tips for your children
The warm months of April – August makes kid feel exhausted and tired. Particularly when children are out during the daytime or go for playing with friends in the evening. Let us check out the top 6 cool summer tips for the kids.
1. Drink Plenty of Water

Water is an indispensable source of life. It is important that kids drink a lot of water, particularly during the months of summer. Since our body is made up of 70% water the requirement of water, our body requires a lot of water. The need increases during the scorching hot summer months when all the water is drained out of the body in the form of sweat and urine. Children should ensure to drink at least 10 – 15 glasses of water.
2. Playing indoors or in shaded areas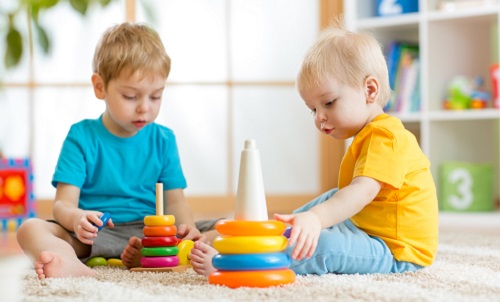 Kids should avoid playing during the afternoon or mid day time. The preferable time for playing is during the evening when sun is not overhead. Alternatively, children can also involve themselves in playing indoor games or join different activity classes such as dance, art and craft, etc. as forms of indoor activities. Also children should try to play in shaded areas.
3. Eat Fresh fruits and vegetables

Parents should encourage children to eat fruits and vegetables as they are a rich source of healthy fibre, minerals and vitamins. Many fruits such as oranges, grapes, water melon, etc. have high content of water which again replenishes the need of water to the body.
4. Cotton – Cool Summer Wear

Children should be encouraged to wear cotton clothes which easily absorb sweat and air can pass through them with ease. The light colored clothes reflect sunlight are also good for children. Light colored cotton clothes are the best option for children.
5. Drink Fruit Juices and Milk Shakes

Children should increase the intake of fresh fruit juices during the months of summer. This will provide their body healthy vitamins and minerals. Flavored milk shakes such as strawberry, banana and flavored smoothies are also great way to beat the heat and give some nutrition to your child.
6. Swimming

Kids can join swimming activity classes which are good for the month of summer. Swimming in cool water helps to keep the body cool. Children should swim for 1 hour daily during the morning or evening time.
These are some of the tips which can help keep your children cool during the hot and sunny days of the summer month.