Type two diabetes or diabetes mellitus is the more common type of diabetes. The insulin release and functioning are affected. The symptoms include frequent thirst, excessive urination, foam in the urine, or sudden weight loss and weakness. Fortunately, it can be managed with medicines and lifestyle changes, especially changes in eating habits. One of the most important ways to manage diabetes is by losing weight.
Here is a list of dinner ideas for people with diabetes.
Following this, along with exercising, will help manage the illness and also lose weight.
1. Mediterranean Lentils Soup
Lentils are full of protein, easily available and suited to the Indian palate. Lentils can be had in any form as a salad or soup. Having a "lentils only" dinner will keep you full and help in losing weight, and managing diabetes. Adding lemon to lentils is also beneficial. Lemon helps one to get rid of excess fat and add taste. Lemon should, however, be put in small doses, as too much of it can cause acidity at night.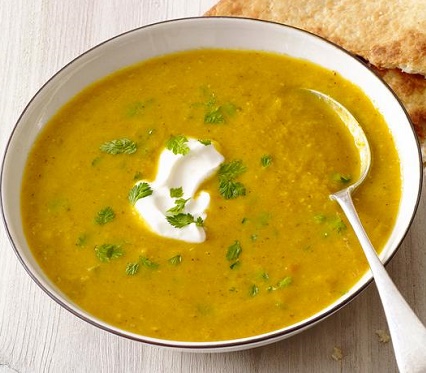 The recipe mentioned below of Mediterranean Lentil Soup serves 8 people on average.
Prep Time for Soup: 20-25 minutes
Ingredients:
2 teaspoons canola oil
2 cloves garlic, minced
2 Italian turkey sausage links (meat squeezed out of casing), sliced
1 Bay Leaf
1 onion, diced
32 ounces reduced-sodium, fat-free chicken broth
1 (14-ounce) diced tomatoes
3-4 cups water
1 cup dried lentils
¼ teaspoon oregano, dried
½ teaspoon ground black pepper
How to Make:
1. In a large soup pot, heat the oil over a medium heat, after 30 seconds add onion and sauté and stir it properly for 3-5 minutes.
2. Now, add turkey Italian sausage and stir for about 8-10 minutes, until the color transforms to brown.
3. Now add the remaining ingredients (salt to taste) and let the soup boil.
4. After around 15-20 minutes, serve.
2. Tuna and Salmon
Tuna and Salmon are rich in omega three fatty acids and these fatty acids are known for their anti-depression and anti-inflammatory properties. They prevent bloating and help fight obesity. They are also rich in protein and light on the stomach.
A lot of recipes can be fashioned out of them. They can be had as a salad, or grilled, or even as a sandwich, preferably with multi-grain bread. One should avoid taking any other carbohydrates with these, such as white bread or buns. A side salad would compliment it perfectly and will comprise a full meal. The salad should be of vegetables, as fruits should be avoided at night.
3. Broccoli
Broccoli also fights inflammation and is low in carbohydrates. It can be taken in large quantities and can be had as a salad or soup. It can also be combined with other diabetes-friendly food. It tastes great, and can even be eaten raw, once it is properly washed. It is also easily available and can be cooked in different ways.
It can easily be incorporated into other meals during the day. It is also very rich in antioxidants and thus helps in fat reduction. A dinner comprising of steamed broccoli or broccoli soup will not make you feel sluggish or heavy, and more importantly, hungry.
4. Sweet potatoes
They are a great way to satisfy urges for sweet food and are also very low in carbohydrates. They are available in the Indian market by the name of shakkarkandi( sweet potato) and is used widely in households. The easiest way to have them is to boil them and eat. They can also be eaten with lemon and other spices. They help greatly in weight reduction, by making you feel full and having fewer calories. They are also a great source of nutrients.
5. Kidney beans
Kidney beans are rich in protein. It is very common in Indian households. The problem, however, is that they are usually cooked in a very unhealthy manner, which makes the preparation rich in carbohydrates, and thus unsuitable as a dinner option.
The best way to consume kidney beans is to have them as a salad, or as a patty. It can be made into a patty by grinding it and binding it together with the help of soya granules. Care should be taken, however, to not deep fry it. It can be air dried, or shallow fried using olive oil. It's best to not make it to spice, as consuming very spicy food at night can cause acid reflux and indigestion.
These food items may seem unappetizing and boring, but one can get creative with them, and use them in combination. The caloric value and sugar content, however, should always be kept in mind. Cheat meals should not be taken at night, and should ideally be a part of your breakfast.